Culinary exploration of street food and culture in Himalayan Bhutan
12 Days in Bhutan from $6885
Bhutan adventure that's heavy on the gourmet and light on the hiking. Himalayan cuisine embraces many influences from Tibet to India, and we'll get to explore it all in detail from farmers markets to grandma's chilli-cheese.
Download The Brochure
Email Your Question
Make A Booking
What Makes This Trip Special
One of the most unique culinary adventures we've ever designed, Bhutan embraces influences from India to Tibet. A fascinating place to explore the Himalayas, the culture and the cuisine. You'll be travelling with a local chef Tashi Dendup and our gourmet escort Shellie Froidevaux for the duration of your tour. Tashi and Shellie will be cooking up some treats plus sharing insights into the Bhutanese way of life.
We'll take walks through rhododendron forests, spend two days at a cultural festival and eat with the local people. An optional hike up to the Tiger's Nest Monastery is also included. We do have some gentle hikes throughout the itinerary, taking in the stunning Himalayan scenery and some pristine wilderness, but the main focus will be gourmet culture: Street food, traditional cooking and produce of the Himalayas.
You can travel with a conscience knowing that part of your tour cost goes directly toward funding of local schools, to improve the education outcomes of Bhutanese children.
Itinerary & Highlights
Arrival in Paro & Thimphu
Our team will collect you and the rest of the group at Paro Airport
All meals are included during the tour
Buddha Dordenma Picnic Breakfast
Thimphu Forest Walk
Momos in the capital
Punakha
Rice Harvest and Rice Puffs
Taxi Stop Chicken Curry
Monks at Punakha Dzong
Farmhouse Lunch & River Walk
Phobjikha Valley
Lawa La Descent into Phobjikha (3100m)
Picnic lunch amongst the Rhododendrons
Suja ceremony with the Potato Farmers
Ema-Datsi and Mushroom Lunch
Phobjikha Valley Nature Trail (2900m)
Ezay and and Momo Cooking Class
Monks at Gangtey Gompa
Haa Valley
Travel day to reach Haa Valley
Chilli Chop Lunch Stop
Haa Summer Festival
Dancing, Exhibitions, Food Stalls
Buckwheat and Yak Meat Dinner
Yak Cheese and Rhododendrons
Paro
Blue Poppies at Chele La (3400m)
Mushroom Farm
Dhal Bhat from the South
Blessing with the Monks
Tiger's Nest Day Hike (3100m)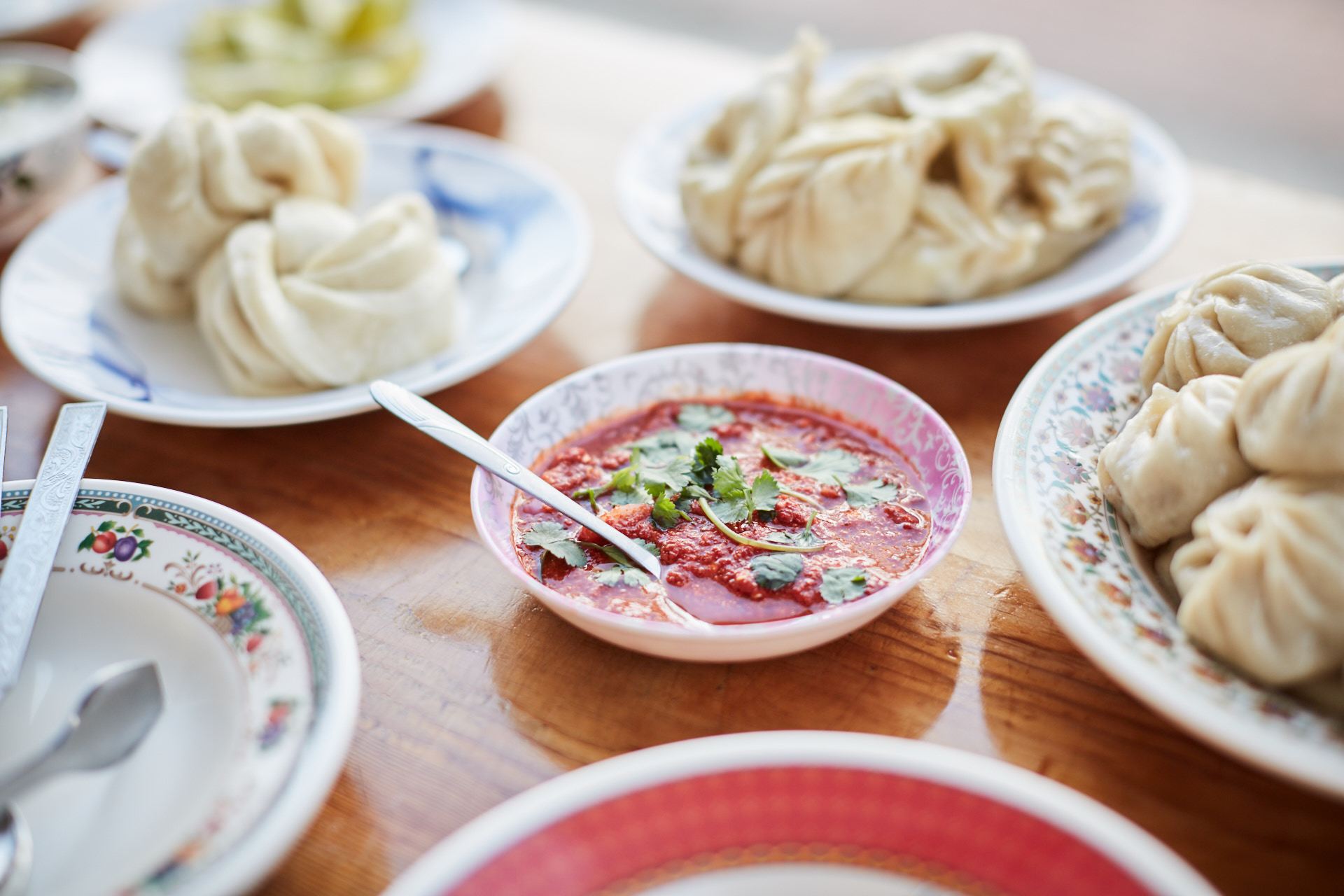 Himalayan Gourmet Happiness
12 Days – Starts and finishes in Paro
Twin Share $6885
Single Room $7585
Group Size: 14
Registrations & Bookings
From November 2021 we will be accepting registrations for selected tours. Once we can confirm international travellers are eligible to enter Bhutan you will receive an email that bookings are open. At that time deposits will be collected to confirm your place on the tour.
Download PDF Brochure
Please read the PDF brochure for full itinerary details, accommodation and extras included in the tour.