What Makes This Trip Special
Bhutan is the happiness capital of the world – and we want to show you why. "Goley Goley" is the local phrase for "Slowly Slowly". These words are always offered with kindness.
This is a Himalayan high slow-travel adventure full of comfortable hotels, cultural moments and plenty of time walking through some of Bhutan's most impressive landscapes. We'll be dining with the locals and spend time with monks as well.
The hardest walking section include the climb to Tiger's Nest Monastery (Taktsang), walking through rhododendron forests and a sunrise view from the biggest chorten in Punakha Valley. We also get a chance to raft downstream past rice fields on a glacier fed river.
We have scheduled this trip to spend a day at one of Bhutan's famous cultural festivals – a celebration of their religion and lifestyle. This tour includes a visit to a special school for novice monks that our team and tours directly support.
Itinerary & Highlights
Arrival in Paro & Thimphu
Our team will collect you and the rest of the group at Paro Airport
All meals are included during the tour
Buddha Dordenma Forest Walk (2400m)
Dochu La Gakidh Trail
Punakha
Khamsum Yulley Sunrise (1600m)
Rafting the Mo Chu
Monks at Punakha Dzong
Chimi Lhakhang Village Walk
Phobjikha Valley
Lawa La Descent into Phobjikha (3100m)
Crane Festival at Gangtey Gompa
Gangtey Valley Day Walk
Paro Valley
Travel day back to Paro
Lunch at Eutk Gompa with the Novice Monks
Blessing with the Monks
Chele La and the Nunnery Walk (3400m)
Tiger's Nest Day Hike (3100m)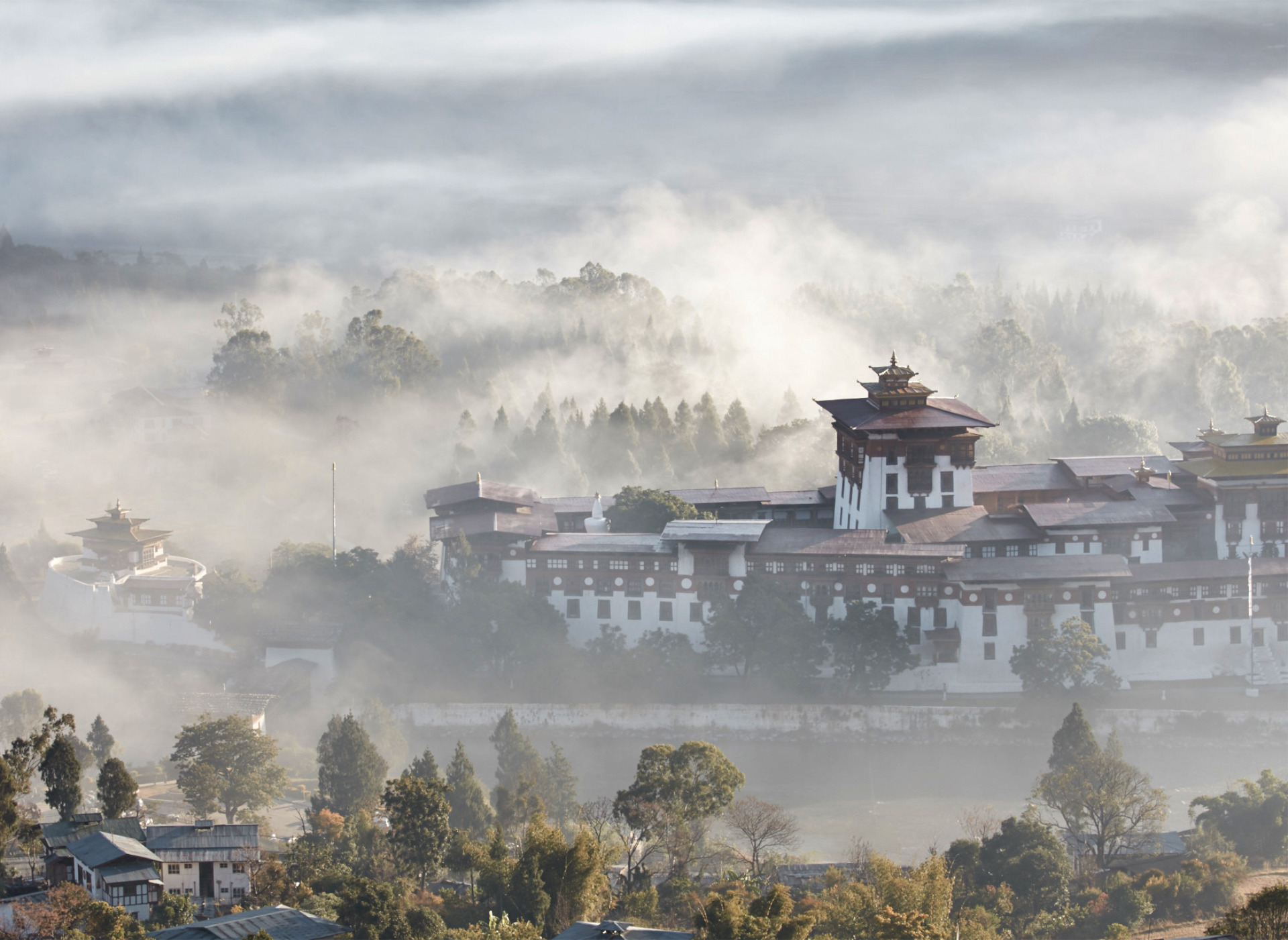 Are Travellers Allowed Into Bhutan?
Since September 2022 there are no restrictions on vaccinated or unvaccinated travellers coming to Bhutan.
How Long Have you Been Running Tours to Bhutan?
It's been thirteen years since Ewen and Shellie first started guiding trips to Bhutan. Their favourite season is winter when the air is cool and dry in the mountains and you can enjoy the sunshine all day and cool air at night.
How Much Cash Do I Need?
Not much at all. All meals, permits and ground transport are covered already. If you're not buying much in the way of souvenirs then $20 for a sim card and maybe another $50 for drinks should cover the basics. We also provide a more detailed "Pre-Departure Pack" when you book in the tour.
What Shoes Are Good Shoes?
Solid walking boots with high ankle support is a good option, or "trail runners" that are designed to provide superior cushioning for arthritic conditions, but also excellent traction on uneven terrain. We don't do heavy walks on the Be Your Best tours, but we do expect to travese dusty and rocky trails.
How Hard is Tiger's Nest Hike
This is the really tough one. Anyone can do it, you just need to take your time and don't rush it. The trail is steep on the way up, and the final section is mostly stairs. Coming back down at the end of the day can be tough if you have knee trouble. We offer an alternate day out for those who want to sit out the Tigere's Nest.
How Cosy Is The Accommodation?
Very cosy indeed. Bhutan is plentiful with trees and hydro-electricity, and everywhere we stay you can expect either a log fire that turns the room into a sauna, or electric panels that offer more regulated control of warmth. Often we get the benefits of both.
Do We Have Electricity Every Night
Yes. Everywhere we travel is good for electricity, although the supply can drop out for hours at a time. Charging camera batteries or a laptop each day is never a problem.
Will I Have Mobile and Internet Access?
Yes there is mobile networks at every place we stay on the tour. The networks do vary so roaming connections may vary also. We provide a local sim-card for cheap internet access because hotel internet is often slow.
How Do I Get A Visa?
We take care of that for you too. Our ground team handle visa applications and you'll have an electronic confirmation of your visa before departing for Paro.
What Flights Options Are There?
Usually we require travellers to arrive on the same flight at the start of the tour. Druk Air fly to only a few destinations and traditionally we have used Bangkok (Thailand) as our meeting up point for the tours. If need be we can route you via Singapore, Delhi or Kathmandu instead.